Eight Years Ago Today...
Topic: Personal Commentary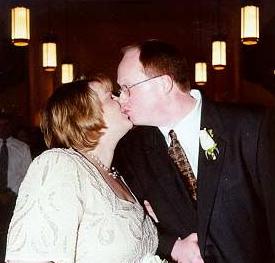 Eight years ago today, Suzanne and I were married.
It's weird. In some ways, it seems like it's been a whole lot longer and in others it seems it was just yesterday. We've been through a lot, Suzanne and I. We've weathered some truly harsh storms. Through it all, we've held tightly onto each other.
Eight years ago today, God kept his promise.
I love you, Suzanne.
Posted by Aron Head at 7:30 AM CST
Updated: Monday, 11 February 2008 9:43 PM CST